Hiring The Best Lawyer For You
---
October 5, 2015




rated consumers best guides
---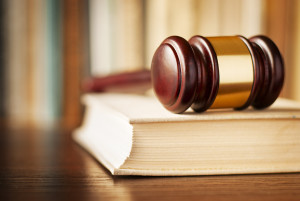 ---
What should you know before hireing a lawyer?
Do Your Due Dilligence
Try to talk with several lawyers before you choose one to represent you. Be sure to ask if you will be charged for an initial consultation. Be ready to describe your problem in a brief, clear summary and don't get carried away with emotion when talking about your issue keep it professional. Ask the prospective lawyers about their experience, their fees, what your options might be, your chances of success, who will do the work, and when the problem might be resolved.
Have An Understanding
Once you decide to hire a lawyer, be sure you understand what you've both agreed to. How often will the lawyer update you? What information will you be required to provide? Do you understand all your options? What will the total cost be? If you're not clear on exactly what the lawyer is doing, ask for clarification. Although your chances of success can't be guaranteed, discuss approaches to your case. You should be comfortable with your lawyer's approach to your case. Be up front with your lawyer on all the facts and circumstances surrounding your situation. You may want to get the agreement with your lawyer in writing.
Fees and Costs
Before any work begins, ask what the cost will be for your lawyer's services and whether you will be responsible for other fees and charges. State ethics rules require lawyers to charge a reasonable fee. The American Bar Association advises that lawyers explain their fees, preferably in writing, within a reasonable time after beginning to represent you. And some state bars require that lawyers put their fees in writing before they take a case. Your lawyer may charge you extra for copying documents, courier services, court filing fees, or research services. Be sure you understand what you will be charged for and how much.
Should you hire a big firm or a smaller law firm?
There are benefits of having a small firm lawyer for your case as opposed to bigger firm attorneys.  Foremost, the attorney's fees will typically be dramatically lower and the smaller firm market has a more competitive pricing scheme, thus bringing the cost down for you the client.  Also, smaller firm attorneys will be able to devote more time and effort to your legal matters because their caseload is significantly lower. However, there are a great deal of smaller firms and attorneys and it can be difficult for clients to find someone who fits their specific legal needs within their budget. Just be sure you hire a lawyer with experience in the field of your legal matter.